Comprehensive Stove Services
At Stove Doctor, we consistently exceed expectations to ensure our customers are fully satisfied with their pellet stove services in Billings, MT. Our experts apply in-depth knowledge to every project. From sales to support, we are your trusted partner for all things hearth.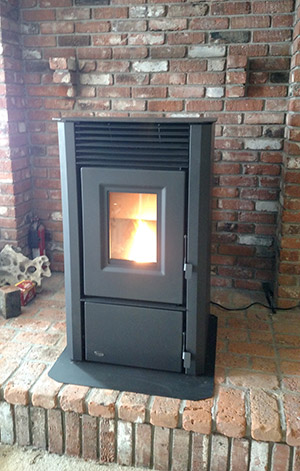 Our full line of services includes everything you need for pellet stoves, gas fireplaces and gas pellet stoves:
Sales: If your surroundings are in need of a new heat source, we have the perfect solution. Stove Doctor is an authorized dealer for Napoleon Hearth Products, Thelin Hearth Products and Enviro stoves, pellets, as well as Bear Mountain Wood Pellets. Our experts will review your options and help you choose the best selection for your space.
Service: Regular maintenance is an important part of stove ownership. To keep your heating system running smoothly and increase its longevity, have it serviced regularly. Our experienced technicians will ensure your stove operates to its full potential.
Tech support: Do you have a question about your pellet stove? We offer extensive knowledge and experience to walk you through troubleshooting or other inquiries. Call us today!
Repair: Expert technicians are ready to assist you if you need repairs. No job is too big or small. We'll apply the best techniques and tools to get your system running and keep your space warm and inviting.
Parts: Do you need pellet stove parts in Billings, MT? Do you need parts in NY? L.A.? As your ultimate source for pellet stoves, we are happy to ship parts anywhere in the United States.
Stove Doctor is proud to service all brands of pellet stoves, gas stoves and fireplaces. We proudly offer the following leading brands for sale:
Contact Stove Doctor today for expert-level services for all your stove needs. Call 406-256-8721 for your free estimate.